Positive drug tests can do far more than destroy athletes' careers; they can lead to giant insurance claims and legal actions that can drag on for decades. Recent news stories indicate that doping is now a serious financial and legal risk to both sponsors and insurers.
Doping is the use of banned performance-enhancing substances including drugs, supplements and human growth hormone to help athletes win. An unfolding scandal at the Summer Olympics demonstrates that doping is widespread in international competition.
The International Olympic Committee banned 118 Russian athletes; including the country's entire track and field and weightlifting teams, from competition in Rio de Janeiro after evidence a state-sponsored doping program in Russia surfaced.
News reports indicate that fans and athletes from other nations were booing and heckling Russian and some Chinese athletes suspected of doping.
The changing attitude is driving an aggressive push against all forms of performance enhancement by organisations like the World Anti-Doping Agency.
Nor is the Olympics the only venue plagued by doping allegations. The Ultimate Fighting Championship (UFC) barred three of its top stars; former heavy champion and professional wrestler Brock Lesnar, interim light heavyweight champion Jon Jones and middleweight contender Lyoto Machida, from competition because of doping in July.
Lesnar; one of the biggest names in the sport, was banned after traces of clomiphene; a fertility drug, were detected in his urine by the US Anti-Doping Agency after the 9 July UFC 300 pay per view, The Los Angeles Times reported. Clomiphene is used to increase strength by increasing testosterone levels in the blood.
Armstrong & Sharapova cases demonstrate financial risk
Insurers can be at risk from doping because of insured bonus payments made to athletes that become ineligible for competition. Disputes over such payments can lead to costly litigations that can drag on for years.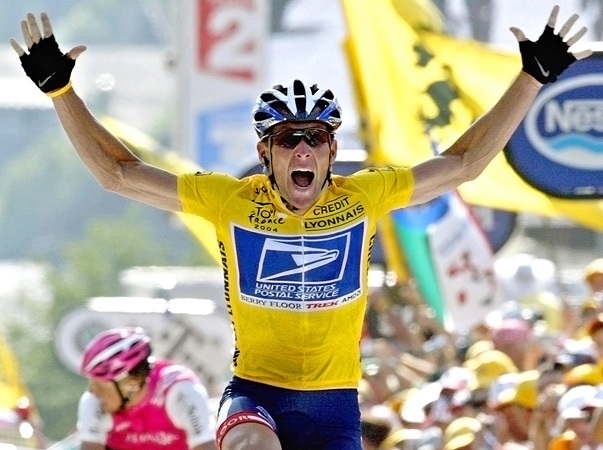 Acceptance Assurance; a US company, sued seven-time Tour de France winner Lance Armstrong to recover $3 million (£2.32 million) in performance bonuses after the cyclist's doping was exposed, Insurance Journal reported. Armstrong eventually settled the case out of court to avoid testifying about his drug use under oath.
A dispute between Armstrong and SCA Promotions; a prize-insurance company, dragged on for 11 years from 2004 to 2015, USA Today reported. SCA sued Armstrong for $12 million (£9.26 million) in bonus money it had paid him for the 2002, 2003 and 2004 Tour de France Wins. He and the company settled in 2015 after an arbitration panel ordered the cyclist to pay $10 million (£7.72 million).
SCA had been forced to pay Armstrong $7.5 million (£5.79 million) in 2006 after he swore he had not doped. SCA had refused to pay a 2004 bonus because of doping allegations. The case was reopened in 2013 after Armstrong admitted to doping to American TV personality Oprah Winfrey.
Armstrong's legal troubles are from over, the United States Department of Justice has sued him for $100 million (£77.20 million) because of an endorsement deal he had with the US Postal Service. The government is arguing that the cyclist defrauded it with "reverse false claims" by lying about his drug use.
US District Judge Christopher Cooper dismissed part of the government's case against Armstrong on 7 March 2016, USA Today reported. Cooper's ruling might protect athletes like Lesnar and tennis star Maria Sharapova from similar lawsuits in the future.
Sharapova tested positive for a banned drug called melomium in 2016. Her sponsors; including Nike, Head and Tag Heuer, could potentially sue using a disgrace clause in her sponsorship agreement, Jardine Lloyd Thompson Specialty entertainment and media head Edel Ryan told Insurance Post.
That might affect Lesnar because he has a sponsorship deal with the American sandwich shop operator Jimmy John's. Such arrangements are fairly rare in professional fighting; even though they are common in some other sports.
Such clauses require celebrities to pay back endorsement money if they commit illegal or unethical acts. Proving a disgrace clause violation can be difficult, because the litigant has to show that it suffered a financial loss because of the athlete's activities.
Armstrong's attorneys have argued that the value of the publicity his wins provided for the US Postal Service exceeded the moneys he was paid. Under that argument Armstrong fulfilled the contract he had signed with the organization.
One US judge; Cooper upheld Armstrong's argument, another judge; Robert Wilkins, accepted the government's claims. Cooper replaced Wilkins when he was promoted to a higher court.
Armstrong case could deter future litigation
Strangely enough the complexity and length of the Armstrong case might deter future doping litigation against athletes. The US Department of Justice is free to pursue the case because it has virtually unlimited resources provided by the taxpayers. Most insurers and sponsors lack the funds for years of litigation.
More likely outcomes will be settlements like those Armstrong worked out with SCA Promotions and Acceptance Assurance. That means athletes will have to pay back prize money, or take out specialized insurance policies that would repay sponsors or others in case of doping.
An interesting possibility here is that prize insurers and sponsors might start requiring athletes to undergo drug tests as part of their contracts. Such provisions might make it easier to recover funds from disgraced competitors.
The intriguing question that such requirements raise is: would athletes actually submit to such testing. Many professional athletes; including football, basketball and baseball players in the United States, are unionised. Required drug testing might lead to strikes and other labour actions on the part of athletes.
One reason why some sport enterprises have tried to avoid the issue of drug testing is the fear of athlete unionisation. Recent events show such fears are well founded.
On 11 August 2016, a group of UFC competitors announced that they were forming a union called the Professional Fighters Association, MMAMania reported. The announcement came the day after Lesnar, Jones and Machida had been cut from the UFC's roster of active combatants.
Risk mitigation in doping cases will become far harder as popular outrage about the activity grows. Many corporations will be forced to reconsider their sponsorship of athletics as the risk of loss from doping grows.
An interesting opportunity for underwriters might be the creation of specialised policies that insure sponsors against losses caused by an athlete's behaviour.
Such policies would solve one problem; but raise the potentially disruptive question of who would pay for such coverage the athlete or the sponsor?
The legal and financial risks created by doping extend far beyond competition and arguments about the integrity of sport. Insurers will need to find ways to mitigate these risks if professional sport is to remain a viable business.