Hong Kong-based digital insurance start-up Bowtie has raised $30 million in its Series A funding round, led by Canadian insurance company Sun Life Financial.
This marks a significant milestone for Bowtie, which recently became Hong Kong's first online only insurer to receive a virtual license from the region's insurance regulator, the Insurance Authority (IA).
Hong Kong's IA is serious about pushing the digital transformation in the insurance industry, so it chose to launch a fast-track approval system to provide virtual insurer licenses in September 2017. The program has garnered a lot of interest, as more than 40 companies have applied for these licenses, serving the IA's vision of "pushing insurtech in Hong Kong to give more choice for customers." Bowtie is the first beneficiary of this vision.
Bowtie's vision
Bowtie, which was founded in 2017, will use this funding to launch its online-only, health and life insurance products to customers in Hong Kong in the first half of 2019.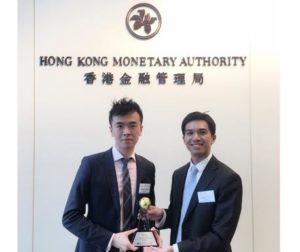 That should allow the digital insurance start-up to disrupt the multibillion-dollar insurance market in Hong Kong thanks to its low-cost nature of operations.
Bowtie's virtual insurer license means that it won't be able to maintain any physical locations. It can only offer its services direct to the customer through digital channels such as computers or smartphones, eliminating the need for banks, agents, physical paperwork, and location-related costs.
As a result, Bowtie can pass the benefits of its online-only model by offering commission-free health insurance to clients.
Fred Ngan, the Co-founder and Co-CEO of Bowtie, said: "The online business model allows us to run at low cost – we only need about 50 people to develop the technology and provide customers services. We don't need to share any commission with agents or banks so we have a cheaper distribution channel than the traditional insurance companies."
Ngan is going after the low-hanging fruit in the Hong Kong insurance space. He goes on to point out that Bowtie doesn't intend to compete with traditional insurance companies who sell complex policies with high sums.
Instead, Bowtie is looking at simple products in the life and medical insurance niches that don't attract the attention of traditional insurers and agents because of low margins.
However, Bowtie can maintain a low cost base thanks to its online-centric model, which allows it to go into areas where legacy insurers wouldn't pay much attention. This vision seems to have attracted some big names.
Apart from insurance behemoth Sun Life, Bowtie's Series A backers also includes Hong Kong X Technology Fund, which is backed by Sequoia Capital managing partner Neil Shen and Tencent founder Pony Ma.
Sun Life InsurTech strategy
Sun Life believes that this investment will allow it to go after an under-served opportunity in the Hong Kong insurance space. Fabien Judy, Sun Life Hong Kong CEO, opines that people are under-insured in the life and health insurance sectors in the region.
He points out that the Bowtie investment is a part of Sun Life's digital transformation, which would possibly help it attract more customers through the online channel. However, the two companies will operate as separate entities.
Sun Life's investment in Bowtie makes sense as the online insurance is gaining tremendous traction. An EY survey has found out that over 80% insurance customers across the world are open to using digital interfaces such as smartphone applications instead of going through traditional channels that involve brokers, agents, or banks.