Berlin-based insurtech startup Coya moved closer to its goal of modernizing the insurance industry on last week as the two-year old firm closed their Series A round raising $30 million.
Peter Thiel's Valar Ventures led the round suggesting a vote of confidence from Thiel who was part of Coya's $10 million seed round in 2017.
Coya announced that this investment would be "the fuel to develop digitally focused insurance solutions that are fairer, faster, and future ready".
The startup was founded in Berlin, Germany in 2016 by Andrew Shaw, Dr Peter Hagen and Sebastian Villarroel. Each partner brought solid industry and technical knowledge to the firm, Shaw and Villarroel hailing from credit and lending startup Kreditech and Hagan as the former CEO of Vienna Insurance Group. Since their founding, Coya has raised $40 million between its Seed and Series A rounds and has expanded its workforce to 55 employees.
Critical to their strategy, the startup is also reported to be close to securing regulatory approval to operate as an insurer in Germany, a licence which opens up access to the entire insurance market in the European Union. Despite the additional time such regulations required, Coya stresses that becoming a licensed firm allows them to "focus on simpler, more transparent and more flexible products", in addition to providing better and faster customer experience.
Coya is one of several InsurTech startups looking to dominate the nascent market where technology is being offered as a solution for everything, from doing away with old-fashioned paper policies to improving actuarial services through AI (Artificial Intelligence) and Big Data.
And it seems that consumers are upbeat and ready for it. Ernst and Young (EY) reported double-digit growth in the adoption of fintech products between 2015 and 2017 noting an adoption rate of 33% in 20 key markets surveyed.
Money transfer was the most widely adopted fintech solution with around 50% of respondents saying that they had used this kind of service, but insurtech was also growing rapidly with 24% of respondents reporting use of a fintech insurance service.
Different ways to insurtech
Startups like Coya, their German rivals Wefox and Element and US firm Lemonade are all taking a firmly tech-led approach to clearly differentiate themselves from the traditional firms. However, traditional banks and large insurance organisations are also keen to jump on the insurtech bandwagon, albeit using significantly different approaches.
Some are likely to simply offer an online space to store policy documents. For others, insurtech means a different brokerage platform to sell the same products as illustrated by Deutsche Bank's partnership with broker Friendsurance.
Meanwhile, others are pushing into new, innovative areas like Munich Re's Digital Partners (DP) venture which is promising a range of solutions and new tech-led products.
Although the approach of the traditional firms may be more conservative, sheer size and market foothold may still allow them to fight off the challenges from tech-led startups. However, for now, insurtech remains a competitive field with a number of companies offering very different technical solutions to modernize the centuries-old industry.
Whatever their differences, the firms seem to agree on one thing: Berlin is becoming the place to be for insurtech in Europe.
Berlin insurtech hub
Europe saw fintech deals amounting to $2.67 billion in 2017. 27% of these deals were closed in Germany which is a significant increase from the country's 2013-2017 average of 14%. The UK leads fintech deals with 38% of investment over the same period, but questions over the UK's post-Brexit relationship with European markets casts doubt on Britain's ability to maintain this lead.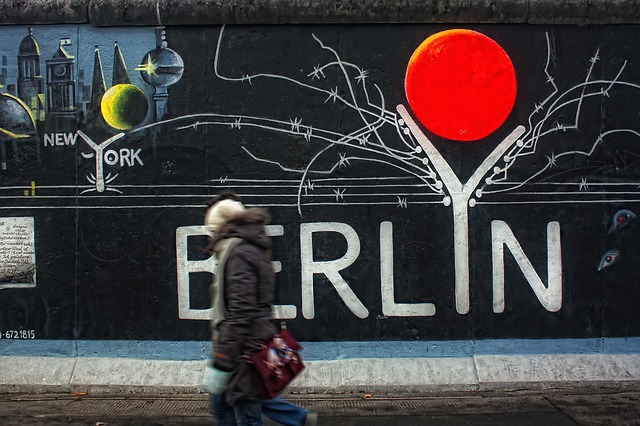 In Germany, Berlin remains the fintech capital where insurtech and blockchain firms dominate the scene. 80 fintech deals, or 27% of the total, were Berlin-based in 2017, outstripping the closest rival, the Rhein-Man-Necker (RMN) regional around Frankfurt, which accounted for 25% of deals.
Berlin enjoys the advantage of a concentration of knowledge and expertise which is often critical to success for startups, but the city isn't just fostering homegrown talent. Berlin is also attracting fintech startups looking for a tech hub in which to base themselves in.
So, while Coya and Element are Berlin 'natives', the city's reputation also attracted Wefox which originated in Switzerland.
Coya's successful $30 million series A is just another sign that Berlin is cementing its place as Europe's insurtech hub.