Lloyd's of London, the world's oldest insurance market, is expanding its African footprint with a new office in Casablanca, Morocco.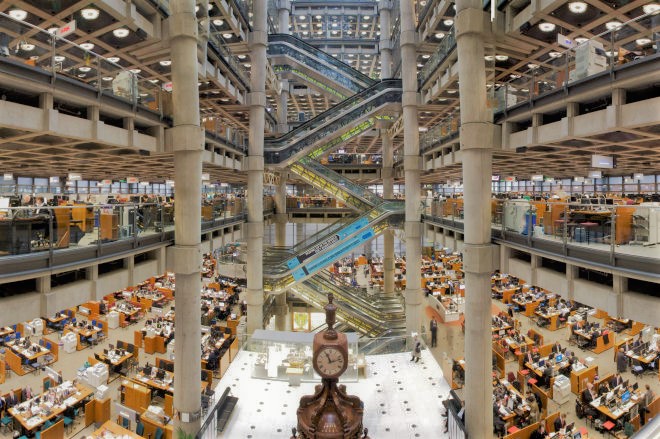 After several months of negotiations, the insurance specialist managed to obtain the CFC status that allows it to operate in Casablanca Finance City (CFC), according to l'Economiste.
Launched in 2010 by the Moroccan Government to position, Casablanca, as a leading regional hub for international financial institutions, including reinsurance firms and brokers, wishing to access the fast-growing markets of Africa. In the model of French Paris La Defense, Casablanca Finance City initiative has been a success and now has joined other international financial centres on the Global Financial Centres Index as Africa's top financial centre.
The CFC Status is a label that gives companies access to an attractive package of advantages including tax incentives, foreign exchange control facilities and other benefits for doing business facilitation.
Lloyd's CFC status will allow Lloyd's managing agents to delegate underwriting authority to intermediaries (third party coverholders or service companies).
Lloyd's has appointed Salah El-Kadiri who will be promoting the Lloyd's market, developing and strengthening Lloyd's relationships and gathering market intelligence across the region.
Last year, Lockton was the first international broker to join the Casablanca financial hub when it set up an office to serve clients in the marine, aviation, energy and other industries with risk management, insurance and employee benefits consulting services.
Another insurer that viewed Africa as one of the important future growth markets is Allianz Group. After setting foot in Morocco with the purchase of Zurich Insurance unit last year, the Group recently obtained the status for its financial services subsidiary in Africa, Marofinac.
Morocco has capitalised on its proximity to Europe and developed a market-oriented economy supported by low labour costs, industry development strategies and free-trade agreements with the Eurozone, the US and neighbouring African countries.
Its insurance industry is one of the largest in the Arab region and only second to South Africa in the continent. And as such Casablanca has clearly been designed to serve as a springboard to financial companies wanting to take advantages of the growing African market opportunities, particularly those targeting the Greater North West Africa (collection of 28 countries).
A much needed market to prepare the British economy softens from the full impacts of leaving the European Union (EU), as a result of British electorate voting yes to Brexit last year.
"Africa's strong demographic profile and wealth of natural resources present huge opportunities for its economies. Infrastructure and commerce are growing rapidly but require thorough risk management and mitigation to build resilience for the future. The complex risks that growing economies face need innovative, flexible risk transfer solutions," said Salah El-Kadiri.