Officers from the financial regulator BaFin, the federal police, and the Frankfurt public prosecutor's office launched a raid on the bank's headquarters on Friday morning after it secured a search warrant from the local court.
The bank promptly released a statement to reassure the market by saying that it's fully cooperating with the authorities since it had itself filed the suspicious activity reports (SARs) with the Frankfurt public prosecutor's office.
Banks and other financial institutions file SARs with law enforcement authorities when they suspect a client may be using their services for potential criminal activity. However, this doesn't mean that the client is guilty of any wrongdoing or require the bank to stop doing business with them.
It is understood that the issue is based on the suspicion that unnamed Deutsche Bank employees may have violated anti-money laundering laws.
One person familiar with the police investigation told the Financial Times that the raid was over a payment made by Rifaat al-Assad, uncle of the Syrian President Bashar al-Assad. Last October 2021, French court sentenced him to 4 years in prison for misappropriating public funds in Syria, laundering the spoils and building a vast property portfolio in France with ill-gotten gains.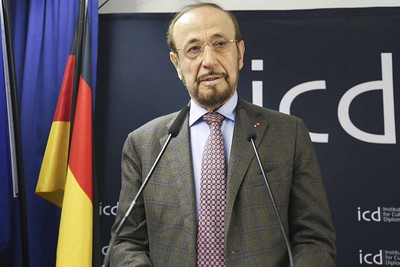 Rifaat al-Assad was not a client of Deutsche Bank, but about five years ago had cleared at least one payment on behalf of a lender where Assad had an account.
Deutsche bank offers correspondent banking services to other lenders. In such transactions, it acts as middleman, clearing cross-border money flows between banks.
Problems with money laundering have landed Deutsche bank in hot water in the past.
However, under CEO Christian Sewing, the bank has been trying to repair its reputation after a few scandals, costly regulatory failings as well as affiliations with controversial clients including the former US President Donald Trump.
Deutsche has said it has beefed up resources to combat money laundering.