AIG is betting that it can cash in on the political and legal uncertainty created by Brexit. American International Group has added Brexit coverage to its directors and officers, or D&O liability policies.
The coverage will reimburse legal costs associated for European Union citizens who have their United Kingdom residency status revoked; if and when Brexit becomes official, Business Insurance reported.
Another rider will cover legal costs for British subjects; whose permanent residency in an EU country is revoked after Brexit. If the legal challenge fails the coverage will cover "reasonable" relocation costs; including moving, school fees and travel fees.
The Brexit coverage will be added to all D&O policies offered through AIG's UK subsidiary at no extra charge. The company is trying to offer a free perk in an attempt to drum up more customers. Both new and existing policyholders will apparently be eligible for the Brexit insurance.
AIG is not taking that Big of Risk
Interestingly enough; AIG is not taking a very big risk with the Brexit insurance, because the details of Britain's EU exit have not been worked out. It is entirely possible that a new treaty; that preserves the current status of EU citizens in the UK and British subjects in the Union, will be negotiated.
Losing permanent residency because of Brexit is a purely hypothetical risk at the present time. That is why AIG is able to offer this coverage for free. If negotiations break down and it looks as if people might start losing permanent residency, AIG can start charging for the insurance at that time.
The greatest risk for AIG with this coverage is that all permanent residencies might be revoked at some point. That might happen if negotiations collapse; or one side tries to use permanent residency as a bargaining tactic.
The EU or UK might threaten to pull permanent residency status in order to force concessions out of the other side.
That seems unlikely because of the political fallout which would result from such a move. Although EU citizens' permanent residency is on the bargaining table, Prime Minister Theresa May has announced that "it will be part of the negotiation," The Financial Times reported. May has not said if she would use permanent residency as a bargaining chip.
This means that any decision on permanent residency status is months or years away. The issue is further clouded by political opposition to Brexit in the UK and renewed calls for Scottish independence. The situation is complicated; because 62% of Scots voted against Brexit, while 52% of Britain's population supported it.
Scottish First Minister Nicola Sturgeon and her government are reviewing options for their nation, The Guardian reported. The options include independence and EU membership; or a new undefined relationship with the UK.
Such uncertainty only increases the potential risks and the opportunity for new insurance products.
Global instability creates new opportunities for insurers
AIG has opened up a fascinating new market for insurance that might grow in coming years; instability insurance. There might be a growing demand for similar insurance products if global instability increases in the years ahead.
Growing distrust in both national and international institutions; and increasing economic insecurity are fuelling a wave of global instability.
Symptoms of this instability include the growing popularity of extremist politicians like the American Donald Trump, increasing terrorism and rising hostility to immigrants and international trade.
Adding to the instability is the growing fear of potential military conflict between the United States and the People's Republic of China. China and the USA are facing off in the South China Sea; because the Chinese are trying to build bases in the Spratly Islands, a territory claimed by the Philippines a key American ally. Fears of a conflict between Russia and NATO have also been increasing, because of Vladimir Putin's moves against the Ukraine.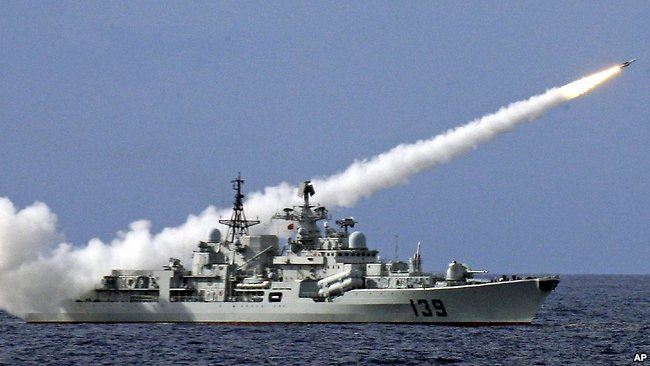 Another catalyst of instability is falling oil prices; which are undermining some governments including those in Russia, Saudi Arabia and Venezuela. Each of those nations relies upon oil sales to finance government activities including social programs.
Falling oil prices have already devastated Venezuela's economy, and forced Saudi Arabia to slash government spending and increase taxes.
Given this backdrop it is likely that we will see many more products like AIG's Brexit coverage. The major markets for such instability insurance will be wealthy individuals and large corporations and their executives.
Multinational companies like AIG; and the insurance syndicates at Lloyd's of London, will be well placed to take advantage of this opportunity.