Giant Swedish box retailer IKEA is voluntarily recalling over 35 million dressers in North America after six children in Canada and the United States died from tipping and entrapment accidents linked to the furniture.
The chests of drawers did not meet US safety standards although they did meet European and Chinese safety standards. Even so, China has complained that they are being excluded from the recall program.
IKEA's reputation is suffering from the publicity of 6 child deaths and their decision to not recall the same furniture in Europe and China because it meets safety standards in those regions. Such product accidents and recalls are only one example of how bad press can taint or destroy a brand's reputation.
Often it does not matter what steps a company takes to address such issues such as a recall, the memory of such incidents can forever tarnish consumer trust in a brand.
Why is a brand's reputation important
A strong brand reputation provides greater profits. A reputational value incorporates four basic consumer elements: perceptions, expectations, unique intellectual property assets and business relationships.
We live in a time where relationships have never been stronger or more important in terms of how consumers base their buying decisions. That is why so many executives put so much effort into protecting their brand reputation.
According to one survey, over three fifths of chief executives said they believed corporate brand and reputation represented more than 40% of their company's market capitalization. Yet it is a very difficult thing to protect against.
The actions of a single employee can destroy a brand reputation, a poor executive decision can affect a brand's reputation, a faulty product, poor customer service or a dissatisfied customer can all be responsible for tarnishing a brand's reputation.
Japanese auto brands were all subject to reputation risks and damage when Honda had to recall faulty airbags. Often, reputation risks are not limited to a company itself. Damaged reputations can occur through association. In the Honda case because the automaker is Japanese, all of the other Japanese automakers were associated with Honda by consumers.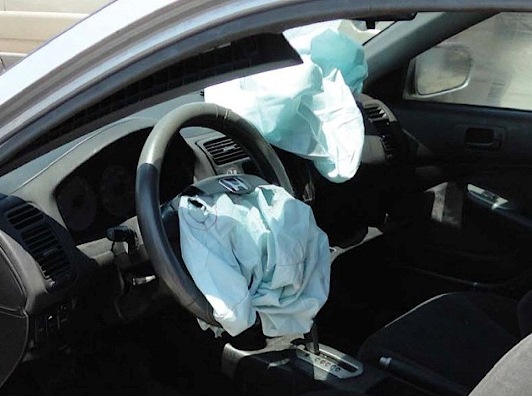 If one brand experiences a fault such as the airbag issue, consumers start worrying that all Japanese automakers are experiencing the same problem or share the same safety or quality faults. This makes trust dip and consequently sales.
Protecting a brand's reputation is a key driver in today's environment compelling companies to follow strict hiring, manufacturing and safety protocols as well as thoroughly vetting and dealing with respectable vendors. They do their best to ensure a high level of customer service, safety and satisfaction yet sometimes things go wrong.
How can a brand protect its reputation
There is no easy answer to this question. Going back to the example of IKEA the furniture problem was discovered after it was sold, and even though it comes with a kit to secure the furniture to a wall to prevent tipping accidents it is impossible for the company to ensure that every consumer will properly install the anchors or even use them.
Because it is difficult to protect a brand's reputation it is very important for companies to have a good crisis management plan and recovery execution strategy in place. Another important step companies are taking is long-term financial reporting of reputational risks to help executives make smarter project and business choices that limit or reduce the exposure of reputational risks occurring.
Several insurance companies now offer reputational risk products designed to prevent, protect or mitigate attacks on a brand's reputation from all types of events such as social media negative campaigns, recalls, accidents such as oil rig explosions and product contamination.
Zurich Insurance, the first insurer to develop a stand-alone Crisis Management policy according to a report published by the Chartered Insurance Institute (CII), provides covers that respond to reputation damaging events. However, it seems the product is reserved to only very large customers as Zurich does not actively market it.
Other companies such as Tokio Marine Kiln and Liberty, according to the CII report, provide the most advanced products in response to brand and reputational damage as both products are relatively new and provide cover for Loss of Revenue in addition to Crisis Management costs.
Reputation management has become a big business in itself with ever greater attention being given over to finding new ways of protecting a company's most valuable asset-their reputation.
Sometimes, despite the best efforts of a company, their brand reputation cannot be repaired or saved. Findus, is a case in point. The company, based in Grimsby, England, was famous for its line of frozen food products.
In 2013 Findus was caught in a big horsemeat scandal when tests revealed that their beef lasagna products actually contained up to 100% horsemeat. This scandal left the company in shreds and it has not been able to overcome the damage to its reputation.
Now, the Findus brand is disappearing from the shelves and the products they produce will be launched and marketed under new names.