A couple of weeks ago, an incident of a suspected drone that reportedly hit a British Airways plane as it prepared to land at Heathrow Airport has raised serious concerns about the use of drones around sensitive areas such as airports.
Police were contacted by the pilot of the BA727 coming from Geneva, carrying 132 passengers and five crew members, to investigate the incident in which his flight was struck by an unidentified flying object as he approached Heathrow on Sunday the 17th April.
Thankfully, the plane was not damaged and nobody was injured in the incident and after investigations by its engineers, British Airways confirmed that the plane was cleared to take off for its next scheduled flight.
The British Airline Pilots' Association (BALPA) has been vocal on the subject for some time now. It has also been issuing warnings about the drones posing a growing risk to the safety of other aircraft as well as people on the ground.
This is a reminder that although many of the drones bought few months ago as Christmas presents are not just toys. Potentially, they are also capable of causing a major incident if not regulated properly.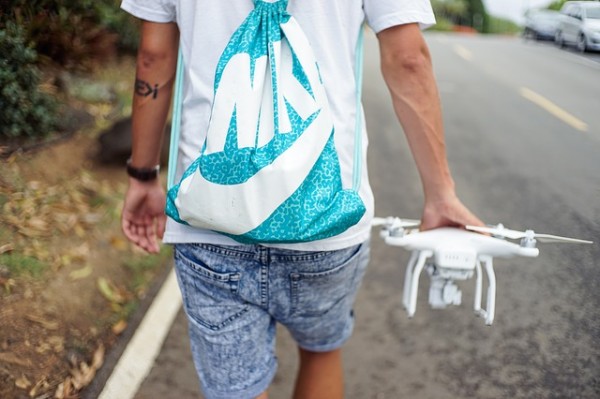 The Civil Aviation Authority rules  prevent drones from being used near airports, but those rules are being broken. The UK Air Proximity Board investigated seven near misses with planes last December 2015, four of which were classed as being serious. These took place near airports where a crash landing could have been catastrophic.
And this could be a serious problem where insurance is concerned. A number of insurers have developed insurance products to protect drone operators, although while they are happy to offer cover to trained, commercial operators, last Christmas they suddenly realised that thousands of drones were being bought as presents for people who had no training in their use whatsoever, and in many cases those people were children.
Aviva's household policy has a public liability indemnity limit of £2 million. The insurance provided as part of the British Model Flying Association's membership package has a £25 million limit, although most of the people who own a recreational drone probably haven't joined that organisation.
But an Airbus A320 costs around £67 million and this does not take into account the fact that there were 137 people on board the plane that was involved in this week's suspected drone incident. In other words, if a recreational drone causes a major incident it is likely that the person operating it will either be inadequately insured or possibly even completely uninsured for the risk.
Even if it emerges that this latest incident was not actually a collision with a drone, airline pilots are reporting drone sightings near their aircraft on a daily basis. The number of near misses and pilot sightings suggests that a major incident is going to happen sooner or later.
So with very little insurance cover available for recreational drone use, serious thought needs to be given to finding some way to prevent drone use near airports.
Options could include greater use of technologies such as geo-fencing to prevent drones from being able to fly near airports, better ways to detect and deactivate drones in controlled areas or stricter rules on how they can be used and greater enforcement of those rules.